4. BMW M8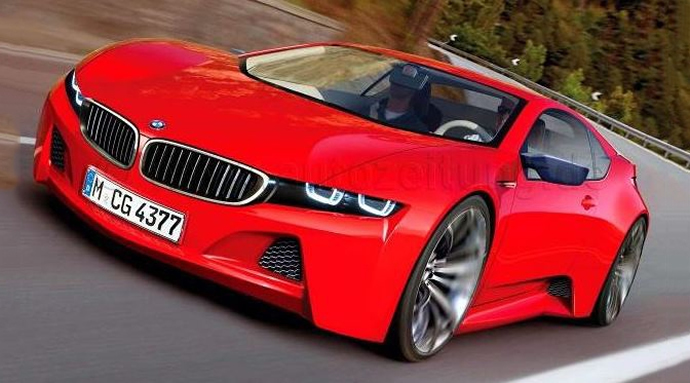 What makes it special? To answer in simple words; the M badge, its truncated LED lights and BMW's return to making proper sports cars after a gap of almost three decades make it special. With its retro looks — reminiscent of the old M1 of the 80s – fused with the latest design philosophy of BMW, the M8 coupe promises to be a great performance machine in the making. And the good news is, it won't come with an electric motor like its duplicate cousin, the BMW i8. It will be powered by a proper gasoline engine only to produce raw, brute horsepower. It would be a lot different than the other M-badged Beamers and will herald BMW's foray into premium sports car market.
Underpinnings and Powertrain: The M8 will share its platform the futuristic i8 which will be made using carbon fiber and aluminum, but it will be powered by a proper petrol engine. There is no official confirmation but we suspect it will come with a retuned version of the M5's 4.4 Liter V8 engine which can produce upwards of 600 HP.
Arrival, Pricing and Competition: We are still a few years away before BMW M8 enters into production, but if things go according to the current plans, it should hit the markets by 2016 with a price-tag reading upwards of $300,000 (without factoring in the inflation). When launched, it will compete against Porsche 911(s) and Audi R8.