1. 1963 Porsche 901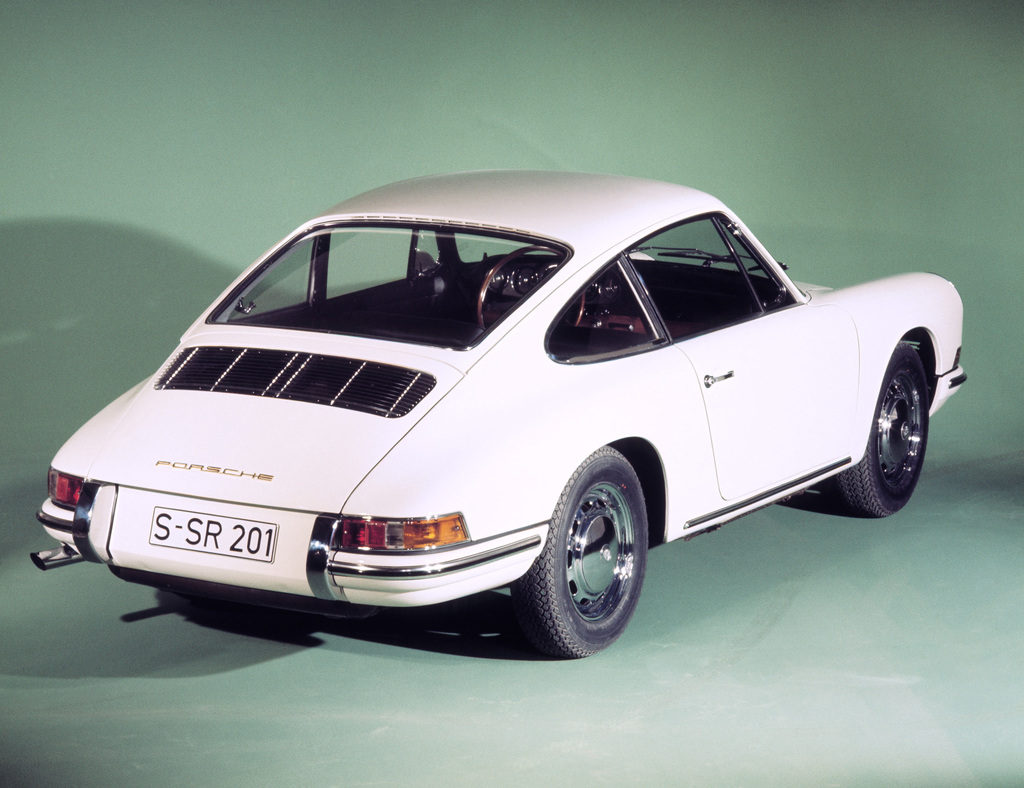 Year: 1963  Generation: 901  Units built: 82
Engine: Flat-6  Power: 130 bhp  0 – 60 mph: 8.3s  Top Speed: 130mph
In 1963 Porsche introduced their seminal 901 at the 911 at the Frankfurt Motor Show. When Porsche presented the vehicle at the Paris Motor Show in October of that year, the French car manufacturer Peugeot objected to the model designation. The reason: Peugeot had patented a three-digit type designation with a zero in the middle.
The 901 was renamed 911 for the 1964 model year. We still count it as the first 911 which is why it makes our list over the 1964. Series production of the 901 began in September 1964. The new car was sold alongside the 356C as an alternative with more power and room for a rear seat.
The massive undertaking of replacing the 356 began as early as 1959 with Ferdinand Alexander "Butzi" Porsche largely responsible for the project. By 1961 the first clay models were being made and in July of 1964 the first prototypes were being made.
At the 1963 Frankfurt show the public saw Porsches new direction. Compared to the 356 it had a longer wheelbase, a more compact suspension setup and much more power from the flat-6 engine. This is the car that started the legend. 82 units of the 901 were produced before the name change.
2. 1967 911 S Coupe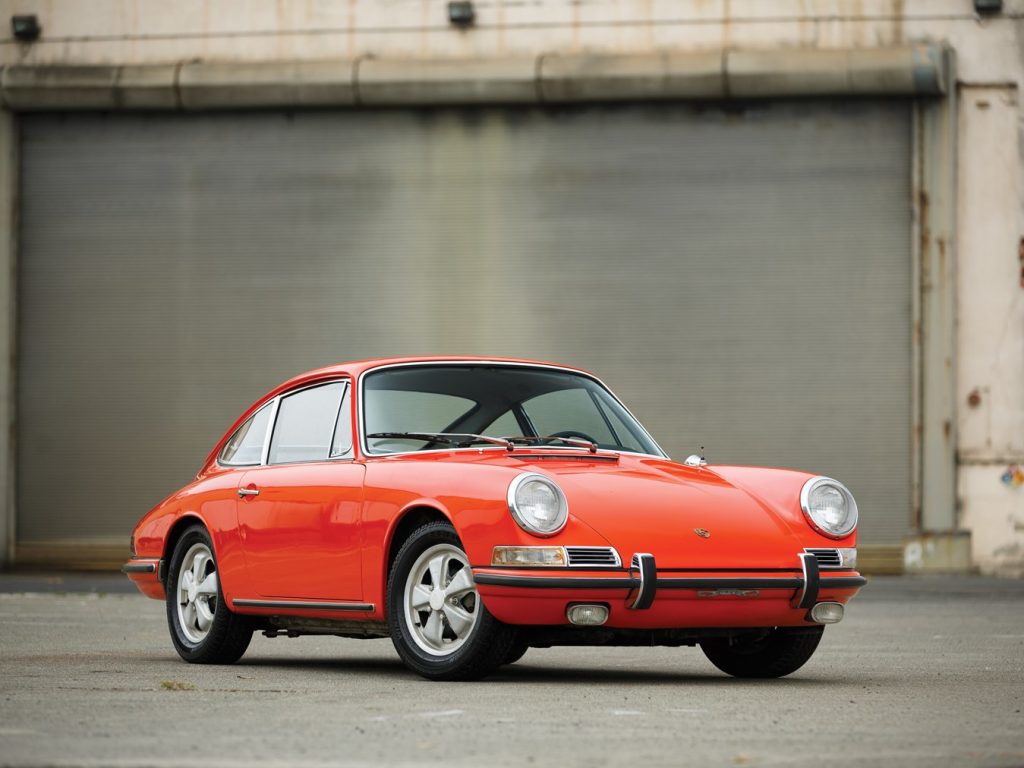 Year: 1967  Generation: Early Years  Units built: 1,823
Engine: Flat-6  | Power: 160 bhp | 0 – 60 mph: 6.5s | Top Speed: 140mph
We considered adding the Targa from 1967, but ultimately we felt the 911 S was a more important model. The 911 S was introduced to increase the performance potential of the very successful 911. It had a more powerful engine along with a number of chassis enhancements that made it very desirable. Becoming the flag­ship of the fleet, the $6990, 180-hp, 6-cylinder 911S was loaded with per­formance and luxury features.
Distinctive 5-leaf wheels from Fuchs that were made from forged magnesium-alloy, a leather-covered steering wheel rim, extra instrumentation, an auxiliary gaso­line heater, fog lights, pile carpets, and waffled padding on the dash (all pretty luxurious back in 1967 folks).
The tradition of race-inspired 911s really started here. A 2.0-liter flat-six producing 180-hp with a 7,200 rpm redline in 1967 was pretty special. This was clearly a more powerful and sportier car and much better than other cars of the same era.