In every era, different car manufacturing companies have introduced their latest models for car lovers and to compete their rivals. Similarly, each era has some top notch car models distinguishing their manufacturers among their competitors because of their unique features and specs. Automobile industry has been one of the only industry that has been growing even during the time of war and economic recession. For the last hundred years there have been many top classic cars that have won the hearts of millions of car lovers. However, only few classic cars could beat the others in terms of performance, styling and overall driving experience.
Ultimate List of Old Classic Cars
Here we take a quick look at the list of classic cars and the top automobiles that have won the hearts of people and continue to do the same today.
1958 Chevrolet Impala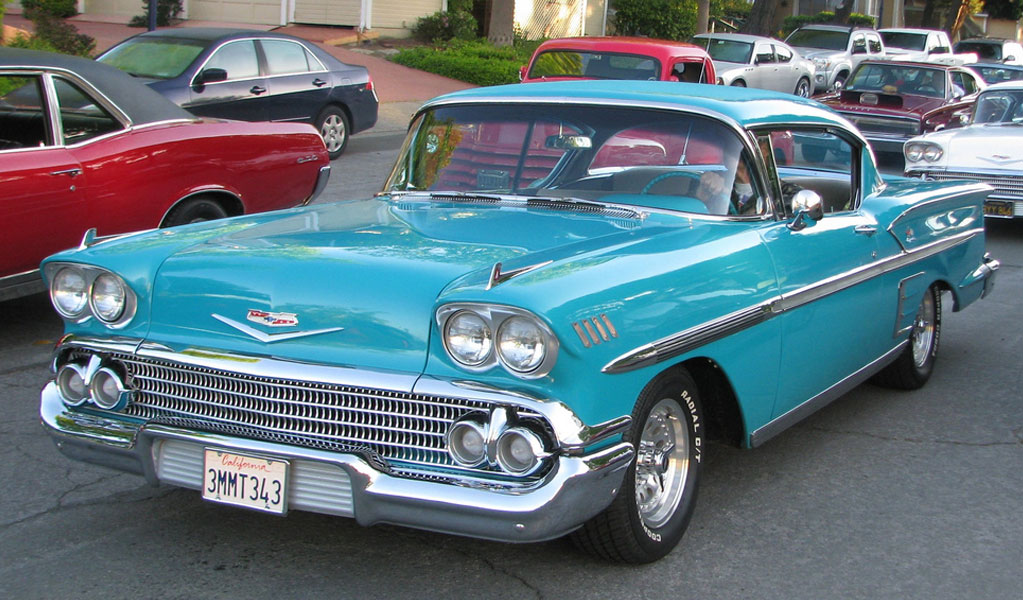 There is no other car that can beat the 1958 Chevrolet Impala in terms of design, styling, and performance and therefore it takes the number one spot for sure. Till date, this car is very much in demand by the collectors and even by those who love to drive classic cars. Hence, it definitely fits to be first in the list of classic cars. Chevrolet Impala has different engine options for the buyers which can produce 234 horsepower. The big tailfins also became the distinctive style factor for the rich and famous.