More than just a transportation vehicle, these are expensive art on wheels. These cars are not meant for racing or even regular travel, but most of them who have these wheels use it to flaunt their money. And these are not just beautiful looking metal boxes with wheels—they are stunning magnificence with a muscle. Each of these are 18 cars listed here are road-legal and in production—though limited. So check out these exquisite wheels with a price tag up to a whopping $8m (approx Rs 54 crore)
Mercedes-Benz Maybach Exelero $8m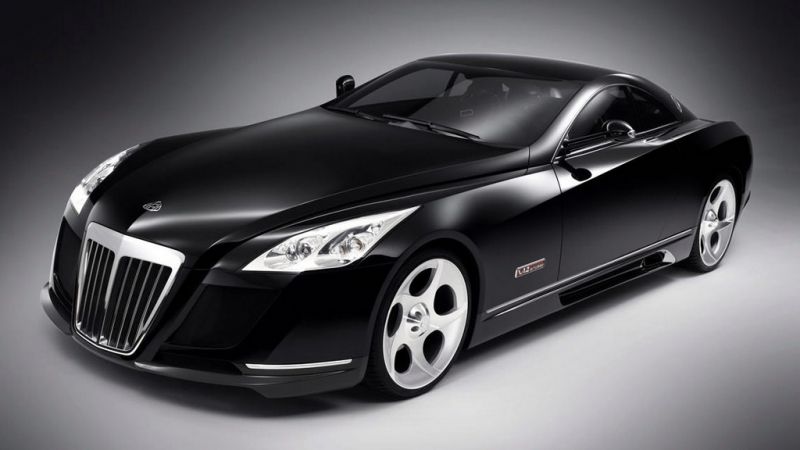 The Maybach Exelero is a high-performance unique sports car built in 2004. The 700 hp (522 kW) four-seater with a twin turbo V12 engine is a one-off design built by Maybach-Motorenbau GmbH, on request for Fulda Tires, the German division of Goodyear. Fulda is using this car as a reference vehicle to test a new generation of wide tires. The German luxury car manufacturer created the model as a modern interpretation of its legendary streamlined sportscar from the 1930s. There are various allusions to the historical predecessor, which was likewise based on a powerful Maybach automobile. In this case, the Maybach SW 38 was also used by Fulda for tire testing. The car is famous for being portrayed in an episode of long-running German show Cobra 11, in which it is used in the ending chase of the episode "Freundschaft".
Koenigsegg CCXR Trevita $4.8m
The Koenigsegg CCX is a mid-engined sports car built by Koenigsegg Automotive AB. The project began with the aim of making a global car, designed and engineered to comply with global safety and environment regulations, particularly to enter the United States car market. To sell cars in the US many alterations were made to the design of the CCR; the previously used Ford Modular engine was replaced by a Koenigsegg engine designed to run on 91 octane fuel, readily available in the United States, and to meet the Californian emission standards.