The number of convertible supercars on the market today is quite amazing. You will notice our list of the top convertible supercars is heavy on recent cars. If you have enough money there are more options that you can imagine at the top end of the supercar market.  Thats largely because car-makers have used materials technology and electronics to remove most trade-offs that plagued convertible performance cars of yesteryear. Today's convertible supercars are epic and awesome with no compromises.
Our scoring mechanism is pretty qualitative. Supercars are about personality of the car and buyer so we took that into account and have a broad set of our favorite roadster supercars. Some cars smash track records while others look amazing just cruising the Vegas strip. Some are perfect for day to day use and others are only taken out once in a while for the most special occasions.
We don't discriminate. If a car moves us it made the list. Losing the roof doesn't mean car makers get off easy of course. We only picked convertible supercars we found to be achingly desirable and fast. They need to be better than 99.9% of the other cars on the market. They need to be rare. They need to be hard to attain.
Every supercar offers an awesome performance. Convertibles supercars do the same with the extra sense of excitement and  absolute freedom. So here it is, our top convertible supercars ever:
1. Ferrari LaFerrari Aperta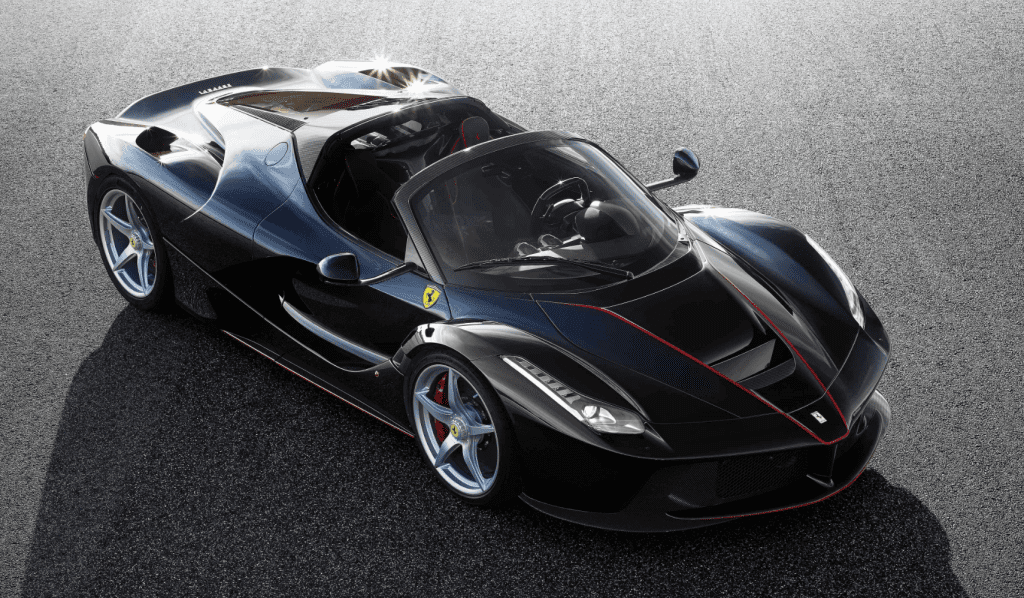 Make: Ferrari. Top Speed: 217 mph. Power: 950 hp
Ferrari released first photographs of the convertible version of the LaFerrari, the new limited edition special series aimed at clients and collectors that refuse to compromise on the joy of drop-top driving even when at the wheel of a supercar. The new limited edition special series will be available with a carbon-fibre hard top and a soft top. It has the same running gear and performance figures as the original LaFerrari, sporting a 800 cv V12 ICE (with a specific power output of 128 cv/l) coupled with a 120 kW electric motor (163 cv), unleashing 963 cv in total. Yes, it was sold out well before it was announced.